FRI 19 APR
Easter Seek & Find Woodland Trail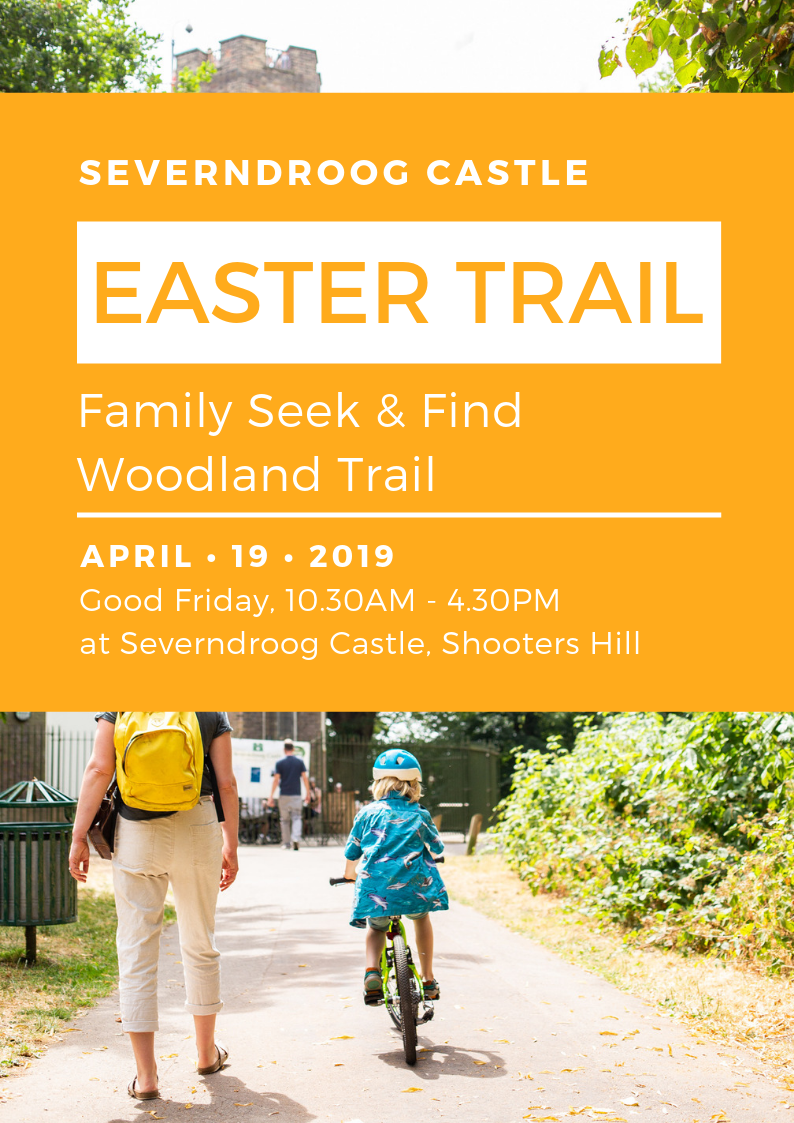 Severndroog Castle is holding a Good Friday Nature Trail Treasure Hunt with every entry ticket to the Viewing Platform, which offers unparalleled views of London.
Event Details:
Friday 19th April 2019 at 10:30-16:30 GMT
At Severndroog Castle, Castlewood, Shooters Hill, London SE18 3RT
Make the most of family quality time this Good Friday with a Nature Trail Walk through ancient woodland. Severndroog Castle stands proudly amongst Oxleas Woods, which dates back 8,000 years and is of scientific interest.
When visiting the Castle this Good Friday, we will be offering a Free Nature Trail Map with every Entry Ticket to the Viewing Platform. So after taking in our spectacular 360° views of London and the surrounding counties (which can be seen on a clear day) from our Viewing Platform, you can wander into the woods on a self-guided walk.
Whilst on your walk, you can spot the hidden Easter chicks we have placed along the trail in addition to some wild blooms, which may even include wild bluebells. Your trail will lead you back to the Castle, where your little ones will be rewarded for their efforts with a certificate and sticker, and of course the glory of having completed their hunt.
The full trail takes approximately 45 minutes, but for a shorter burst of fun you will be able to take a shortcut, reducing your walk to about 20 minutes.
Note: £1 deposit charged; to be reimbursed upon the return of the Woodland Trail Map to the Ticket Stand
Reviews:
"It's London's best kept secret"
"Forget the Eye or the Shard, you just have to climb to the top of Severndroog Castle for the best views in London"
About Us:
Severndroog Castle was restored in 2013 and preserved by the Severndroog Castle Preservation Trust. It is a community treasure hidden in ancient woodland with a rich history, which is occasionally available as an intimate venue where people can celebrate together.
Severndroog Castle - Discover the hidden gem on the hill