OCTOBERFEST 4th Oct
Folk band and London Views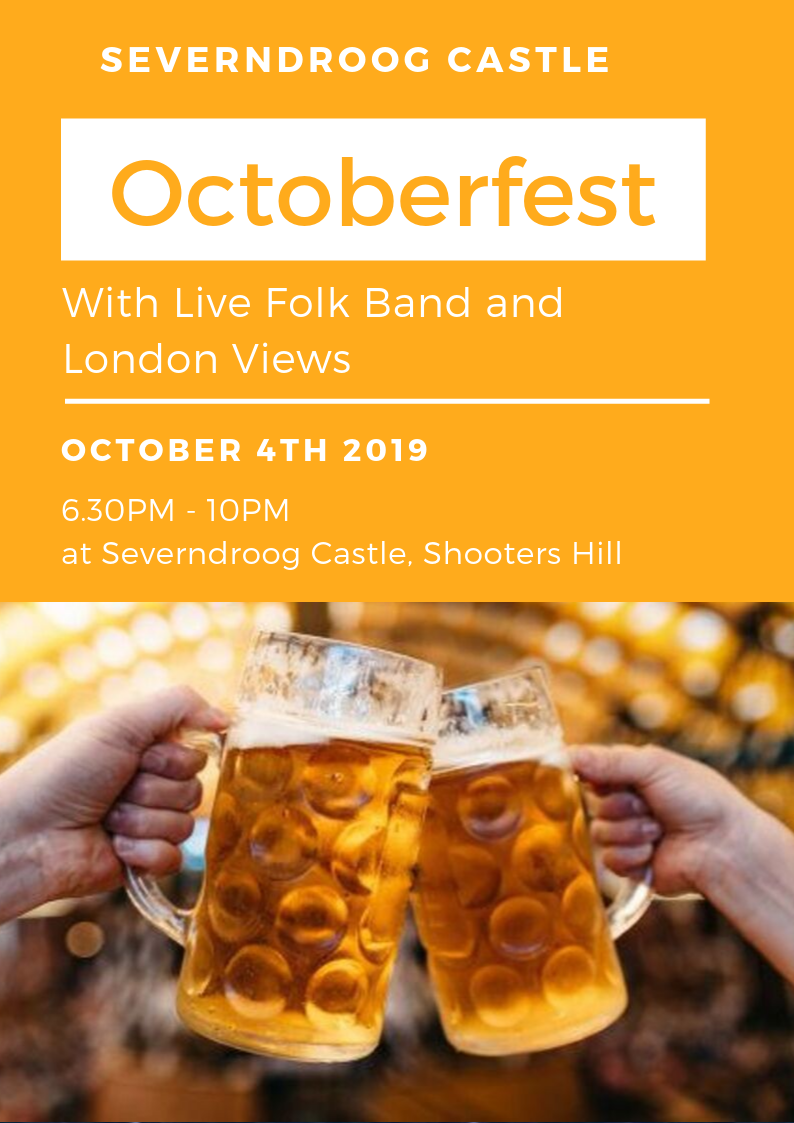 ​
Severndroog Castle invites you to join us at the only place in the city you can enjoy a drink surrounded by ancient woodland. Sit back relax as the sun sets and listen to an evening of drinking music from local Eltham folk artists Pytchwood and The Gillies. Craft beers and german sausuages will be available to buy in the Terrace Tearoom.
Tickets are also available for access to stunning twilight panoramic views of London from the viewing platform on top of the castle. Looking westward over the city on a clear day you can experience perfect sunsets. The sunsets at 18:30 at that time of year so grab the early tickets for the sunset view or book later tickets to enjoy the view by night.
Severndroog's catering partner The Terrace Tearoom, and their celebrated chef Christopher Hackett, will be cooking up delicious fresh food, and serving quality cocktails, wine and beer all evening.
Book tickets Here
www.severndroogcastle.eventbrite.co.uk